WE ARE CHANGING THE GAME.
Leatherback is disrupting the ETF industry by providing actively-managed alternatives in a cost-effective, liquid, tax-efficient ETF structure.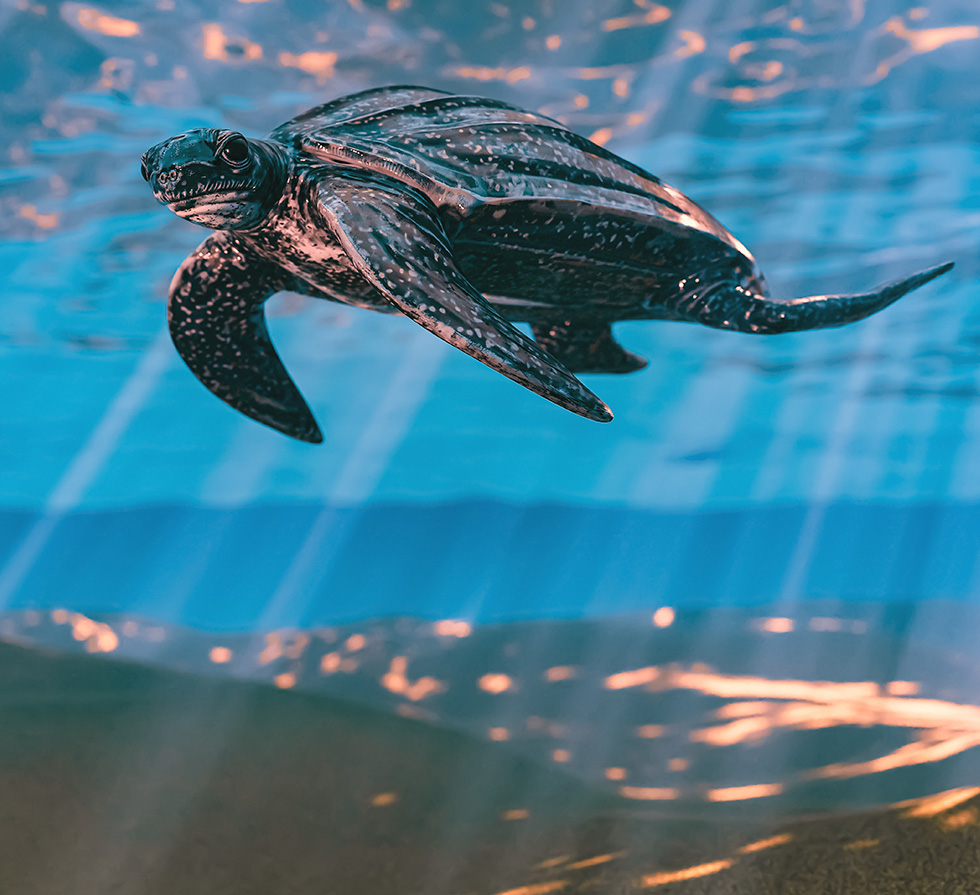 Our Namesake
Leatherback sea turtles are the largest, fastest turtles with the most hydrodynamic body. Leatherback ETFs have the capacity for large allocations, are designed to grow quickly and are inherently liquid. The depth and breadth of our research process is illustrated by the migration patterns of Leatherback sea turtles, who swim over 10,000 miles per year and dive deeper than any known turtle.
Our Team
The Leatherback team, located in Palm Beach Gardens, Florida, offers a depth of knowledge and applied experience in long/short investing, quantitative and fundamental research, risk mitigation, and active management.
Purpose-Driven
WE ARE DEEPLY ENGAGED WITH OUR LOCAL COMMUNITY
Our primary purpose is to provide all investors access to institutional-quality alternative investments with the benefits of an ETF structure. We think this is important work. We also believe in the importance of giving back. It is our hope that our strategies empower investors to give back in meaningful ways. Our founder wants to set the example with the Palm Beach Gardens Sportsplex. We invite you to learn more. 
Disruptive
We are filling the void in the ETF industry by providing actively managed, long/short ETFs.
experienced
Our Founder has over 20 years of experience managing long/short investment vehicles.
Passionate
We are committed to success by integrating our conviction in long/short investing with the experience we've accumulated over the years.
Mission-Driven
We are focused on our mission as asset management firm as well as our purpose to give back to our communities.
Why Leatherback
Leatherback's core competency is in long/short investing. This skill is not commonly found in the ETF or mutual fund investment managers. Many investors are often limited to long-only or index-based strategies that focus on beta. Long/short strategies give investors an opportunity to seek alpha, or excess return relative to an index.

© Leatherback Asset Management
Before investing you should carefully consider the Fund's investment objectives, risks, charges and expenses. This and other information is in the prospectus. A prospectus may be obtained by clicking here. Please read the prospectus carefully before you invest.
"Long" and "short" are investment terms used to describe ownership of securities. To buy securities is to "go long." The opposite of going long is "selling short." Short selling is an advanced trading strategy that involves selling a borrowed security. Short sellers make a profit if the price of the security goes down and they are able to buy the security at a lower amount than the price at which they sold the security short.
Since the Funds are actively managed they do not seek to replicate the performance of a specified index. The Funds therefore may have higher portfolio turnover and trading costs than index-based funds.
Investing involves risk, including the loss of principal. Please visit each Fund's page for specific Fund risks.
Foreside Fund Services, LLC, Distributor